Aromatherapy Associates Facials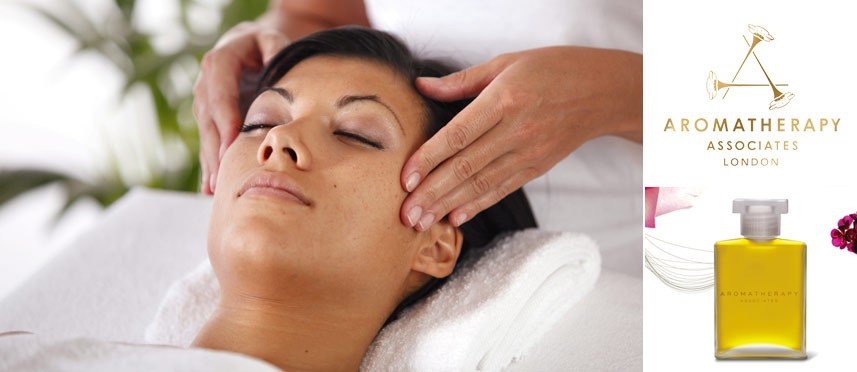 Experience luxury at its finest with our Aromatherapy Associates Facials.
Our wide selection of skin care facials will leave you with beautiful, glowing skin.
Aromatherapy Associates has over 30 years of experience in producing the finest quality essential oil blends, designed for real therapeutic results.
Our oils will take you on a sensory journey to enhance your well-being. The molecules in
the essential oils are small enough to allow them to penetrate through the skin and by penetrating into the deeper
layers of the skin, essential oils can have a positive effect, such as optimizing the cellular renewal process,
enhancing blood circulation and addressing problems such as acne, eczema and aging skin.
Skin Solutions Facial 
Tailored for oily and combination skin this pore refining facial works deep down using the natural Antiseptic
properties of Lavender and Tea Tree.
Renew Rose Radiance Facial 
Pure hands on therapy at its best, this is a deeply nourishing treatment that softens and moisturises your skin
using natural damask rose water to support circulation. Your skin is left toned, polished, delicately
scented & quite simply radiant.
Age Repair Facial
Includes hydrating & rejuvenating gel & mud masks interspersed, with a relaxing yet firming facial massage to
leave skin conditioned & toned & your spirits uplifted.
Renew Rose Total Indulgence Facial
A total experience for the face, head, back and arms, using natural rose water geranium and evening Primrose. It
is suitable for all skin types and will leave you glowing from the inside out.
Revitalising Eye Treatment 
To counteract the effects of ageing or fatigue around the eye area, powerful antioxidants in cranberry black tea
and arctic strawberry tend to this neglected area.
Relax & Revive Facial 
To brighten & refresh tired skin, designed for men & women on the run.