Image Skincare Facials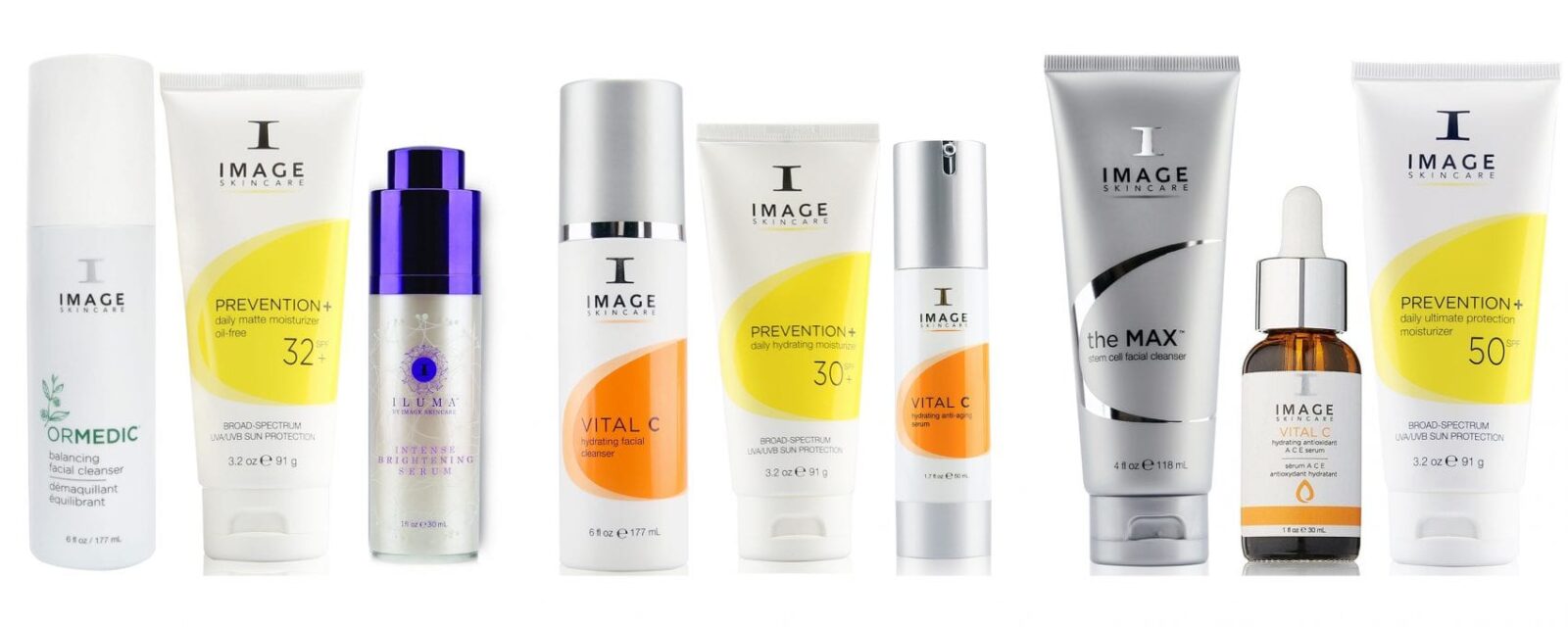 Image Skincare is the most innovative brand in the industry, consistently producing the latest anti-aging, balancing, hydrating, and illuminating technologies to further its mission of helping the world to Age Later™.
From using the highest percentages of active ingredients allowable by the FDA, to seeking out the latest advancements in skincare technology, Image truly believe in offering revolutionary products for every skin type and every skin concern.
Here at Edvard & Pink we offer these amazing customised clinical facials designed to correct and rejuvenate the skin. The Multi-Vitamin infused, medical grade products we use are the perfect prescription for skin that suffers with poor circulation, lacks lustre or skin that suffers from conditions such as dullness, dehydration, breakouts or stress.
Treatments:
Image Skin Consultation Complimentary
We would love for you to come in and have a complimentary skin consultation with one of our highly qualified skin specialists who will identify your main concerns and recommend a product and treatment plan to address these going forward.
Image Signature Facial (no pre-treating necessary)
This revolutionary treatment, performed in four layers, will change the image of your skin in just one application. The treatment imbues the skin with high doses of the most sophisticated forms of Vitamin C for extreme rejuvenation while glycolic acid and gentle but highly active enzymes are employed to speed up cellular turnover to brighten, tighten and lighten your skin in just one treatment.
All skin types, particularly; Dry/Dehydrated, Dull, Rosacea skin.
The Max Stem Cell Facial 
A must have pre-event hybrid facial adored by brides worldwide. This treatment is designed to target wrinkles, elasticity and brighten dull lack lustre skin, striking a balance between a gentle peel and therapeutic facial. Stem cell technology is used to guarantee immediate, long lasting results.
All skin types, particularly; Dry/Dehydrated, Dull/lack lustre skin, Ageing skin.
The Ormedic Lift 
Dubbed "nutrition in a bottle", this organic and medically designed, resurfacing peel, blends effective ingredients of papaya, pineapple, pumpkin, and mango to help restore, regenerate, rebalance ,and soothe tired, stressed and dull-looking skin.
All skin types, particularly; Sensitive, Unbalanced skin.
The Image Signature Lift 
Our signature, results-driven treatment will change the IMAGE of your skin in just one session. Vitamin C, Alpha and Beta Hydroxy Acids, and gentle yet effective enzymes speed up cellular turnover lightening, tightening and brightening all skin types; even Rosacea and sensitive.
The Wrinkle Lift Peel 
This ultra-resurfacing glycolic & retinol treatment exfoliates dead surface skin cells and improves circulation leaving skin firmer, visibly reducing the appearance of fine lines, age spots, open pores and rougher, tougher skin.
All skin types, particularly; Ageing, Wrinkles, Uneven Skin Tone, Smoker's Skin, Tired/ Dull Skin.
The Acne Lift Peel 
A beta-hydroxy acid cocktail giving antibacterial, anti-inflammatory and antiseptic benefits to the skin. This safe and outstanding resurfacing modality has the dual benefit of reducing and treating all kinds of acne while resurfacing and smoothing the skin after just one treatment.
All skin types, particularly; Acne, Oily skin.