ILA SPA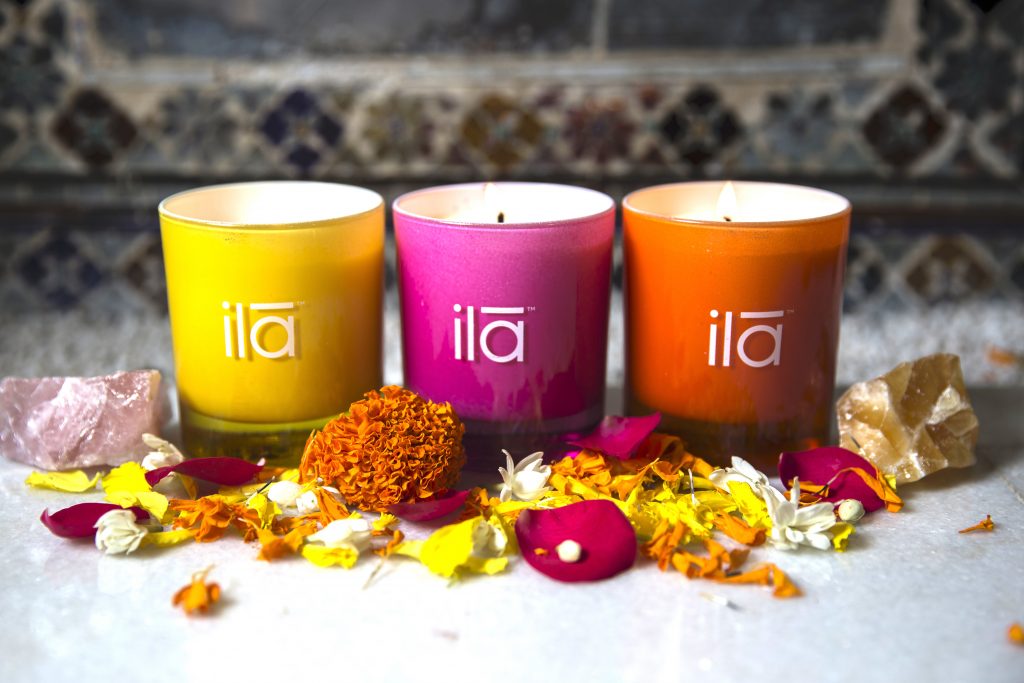 Luxurious Organic Spa & Wellness Treatments — An ancient Sanskrit word for Mother Earth, Ila is a beyond organic skin and heart care brand which aims to do something very simple, but also completely revolutionary.
Founder Denise Leicester's vision was to create a range of highly potent and sacred products which channeled the raw remedial power of Nature, using her most ancient and purest sources of energy – plants, flowers, and herbs – and proving that results-driven products and spa treatments can go hand-in-hand with the highest standards of natural and ethical integrity.
Ila products and treatments are designed to promote palpable biological and emotional change in those that experience them –both through touch and smell, because what we put on our skin directly nourishes and calms our heart – the centre of emotional wellbeing, energy and vitality. Ila brings harmony between mind, body and spirit. We want you to experience a true spa experience where our treatments not only touch your skin but your heart and soul too.
Kundalini Back Treatment (60 min) 
A profoundly soothing and relaxing treatment based on the chakras of the body, harmonising and strengthening the whole nervous system. This nurturing treatment has an extraordinary restorative effect on the sympathetic and parasympathetic nervous system. Energy is released from the spine, negativity is dissolved and the body is brought back to a state of balance.
*Soothing *Restorative *Profound for exhaustion stress & chronic fatigue.
Ku Nye Massage (60min) 
This Tibetan body treatment balances the five elements to restore a harmonious flow of energy and vitality. A blend of five essential oils work together to stabilise the five sensory organs. Tibetan cupping, kneading and acupressure techniques help release physical and mental tension. Warm crystals and poultices bring harmony from the tips of the toes, to the crown of the head.
*Rejuvenating *Therapeutic medicine *Deep fatigue & recovery *Dry skin.
Signature Chakra Wellbeing (90min) 
The ultimate ritual for restoring mind, body & soul. As exquisite as it is holistic, this bespoke treatment is tailored to the needs of each individual – working on the muscles, lymph and nervous system as a whole. Based around seven blends of chakra-balancing essential oils, each unique ritual involves deep relaxation of the nervous system, sensuous lymphatic drainage and subtle healing of the chakras.
ILA instantly Blissful Scrub (90min)
Using the healing properties of Himalayan Salt Crystals, this soothing all over scrub restores and relaxes the nervous system, leaving skin glowing and the body infused with a sense of enhanced wellbeing.
Adaptogenic Wraps (60min) 
Our hormonal system holds the most subtle, mystical and powerful influence over our physical, mental and spiritual wellbeing. When our hormones are in balance, our emotions are positive, our body strong and vibrant, and we feel in harmony with our environment and ourselves.
Adreno Restore Treatment (120min) 
This strengthening therapy uses adaptogenic ingredients in a targeted scrub and abdomen wrap to keep adrenal-function at optimum levels. Naturopathic warmed adrenal packs direct the healing benefits of vetiver, pine, cedar wood, ashwagandha and pfaffia where they are needed. Deep rest then follows, courtesy of a balancing Ku Nye massage.
*Energy recovery * Grounding* For burn out, exhaustion & hormonal imbalances.
ILA Adreno Exhaustion Wrap (35min) 
Targeting the adrenal glands, this specialised abdomen & lower back wrap combines a herbal tincture of vetiver, pine, pfaffia and ashwaghanda. These powerful adaptogens support cells when under stress.  Warm and cool packs activate and bring relief from adrenal exhaustion, hormone imbalances, and anxiety.